Brick Masonry Contractor in Massachusetts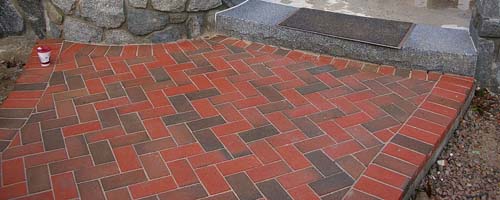 Adding drama to the front yard with a Massachusetts brick walkway and large bricked entryway gives additional value to your home while providing an area to display gardens, potted plants and statuary. It also ensures that the water drains properly away from the home and helps prevent soil erosion as it does.
Retaining walls and decorative walls not only enhance the focal points of the land but also bring an air of elegance to the entire landscape. You can highlight small garden areas by raising them above the lawn and enclosing them with a retaining wall.
Most of the construction activity is never complete without masonry work and stone setting activity. RBL Masonry can do this work includes laying of bricks and other types of cement blocks, stone work, and construction of chimneys.
If you are looking for a Brick masonry contractor in the New England and Boston area, please call 508-335-8441 or complete our online request form.